近期网贷行业爆雷潮后,国内P2P行业发展前景备受中外媒体关注。浙江大学互联网金融研究院(浙大AIF)院长贲圣林就如何提高互联网金融行业的风险控制能力等问题接受CGTN(中国国际电视台)记者采访时表示,行业剧烈的出清过程虽然是痛苦的,但对金融业的中长期健康发展是有力的。此外,为了行业更好的发展,我们的消费者和投资者需要更好的引导,我们的法律法规和监管也必须跟上。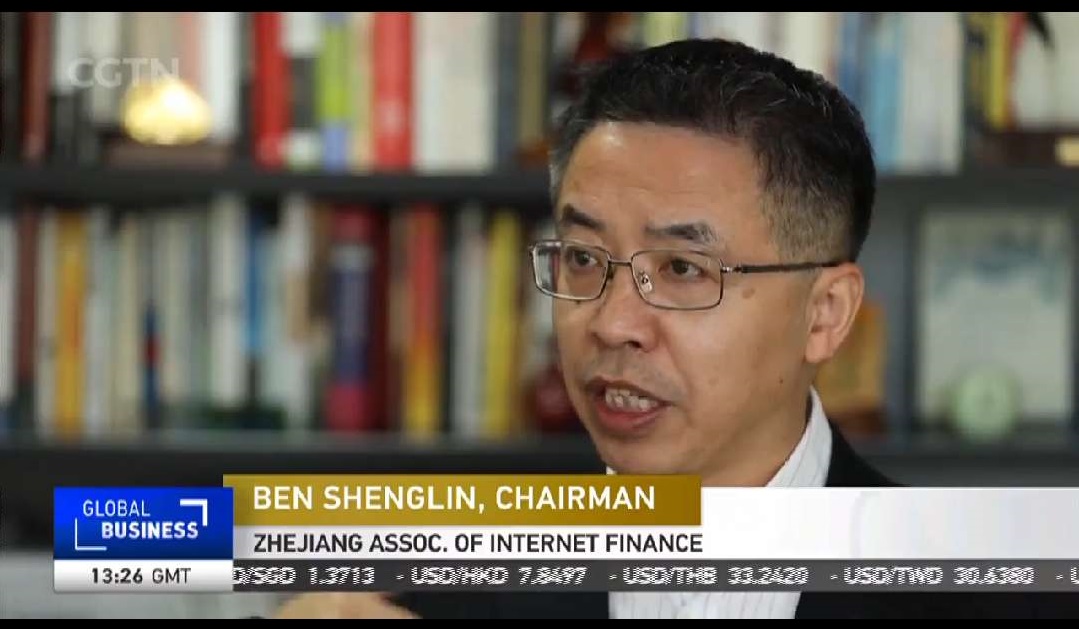 查看采访视频链接:
https://news.cgtn.com/news/7867444d35454464776c6d636a4e6e62684a4856/share_p.html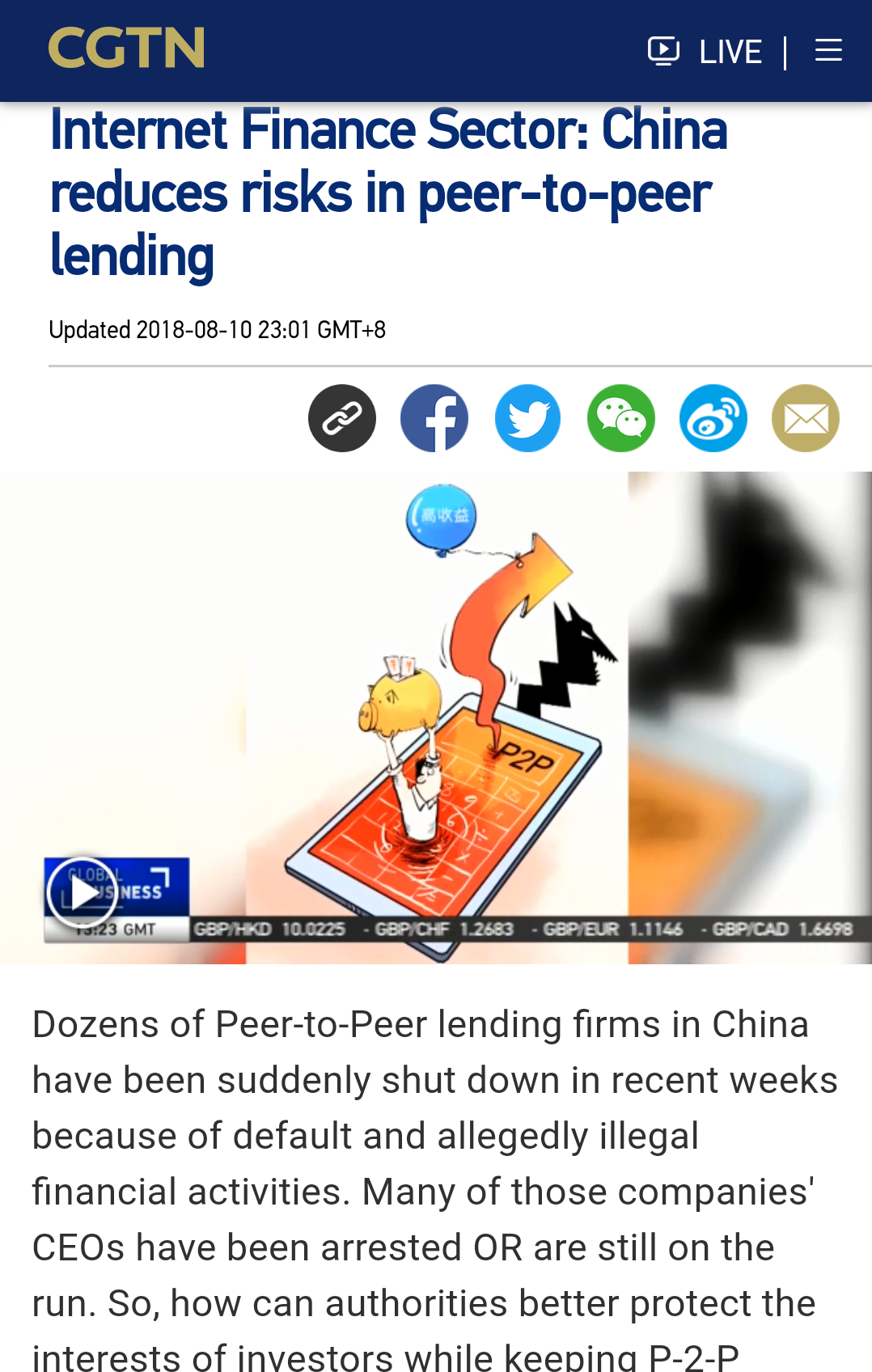 Dozens of Peer-to-Peer lending firms in China have been suddenly shut down in recent weeks because of default and allegedly illegal financial activities. Many of those companies' CEOs have been arrested OR are still on the run. So, how can authorities better protect the interests of investors while keeping P-2-P lending alive? CGTN's Wu Lei has more.
30-year-old Wang Pu has been investing in Peer to Peer lending firms since 2014.
In order to pursue high interest returns, he says he invested in hundreds of online financial platforms over the past 4 years. But a higher return also means higher risk.
WANG PU INDIVIDUAL INVESTOR "The interest rates of these P2P platforms are indeed quite high. At one point, I put almost all my money in; that's about 1.3 million RMB. But about 500-thousand of it went missing. I couldn't use, nor even find it."
Wang says many of the platforms he put money in suddenly closed. Many of those companies leaders were arrested by the police, or they just ran away.
WANG PU INDIVIDUAL INVESTOR "I was very worried and upset then, I didn't tell my family, I was scared and did not dare tell my wife."
Over the past 2 years, he met thousands of individual investors like him through online chat groups, some of whom lost millions of RMB. They often shared information and discussed how to solve their problems together.
WU LEI HANGZHOU "Today, more and more Chinese families are trying harder to manage their growing wealth. But with limited financial knowledge, many say it is still a big challenge for them to distinguish between legitimate online financial platforms and illegal ones, as well as protect their interests if their financial firm encounters problems."
Established in 2013, Win-Win Financing is one of the thousands of Chinese online financial platforms with 10 million plus users. Its CEO Wang Weiliang says it is quite necessary for individuals to do more homework before investing their money.
WANG WEILIANG, CO-FOUNDER, CEO WIN-WIN FINANCING "You have to check out whether or not the fund of this platform is in real bank deposits to guarantee its safety. Secondly, make sure the information disclosure timely and transparent. Thirdly, take a closer look at the company's shareholder background, and see whether the shareholder is strong enough."
Statistics show that the number of P2P firms decreased to around 2000 by the end of July, down from over 5,000 in 2014. A two-year rectification campaign helped curb illegal lending. Ben Shenglin, the chairman of the Zhejiang Association of Internet Finance, says although cleaning up the industry will be painful, it is good for the healthy development of the financial industry in the mid-and long-term.
BEN SHENGLIN, CHAIRMAN ZHEJIANG ASSOC. OF INTERNET FINANCE "We need to be educating our consumers and investors. And in the meantime, our laws and regulations have to be updated so that we may punish and penalize those who are fraudulent, who are trying to mislead consumers, and who make false representations."
The latest moves by Chinese financial regulators include urging leading internet platforms to undergo self-inspections to find and fix problems. They will also guide unqualified P2P lending platforms in exiting the market and dealing with their assets and debts in a market-oriented way based on legal principles to protect the interests of investors.
WANG PU INDIVIDUAL INVESTOR "We also hope that the government will pay more attention to the sector's risk management, and help us to deal with the previous losses."
Wu Lei, CGTN, Hangzhou, Zhejiang province.