Financial Internationalization Lab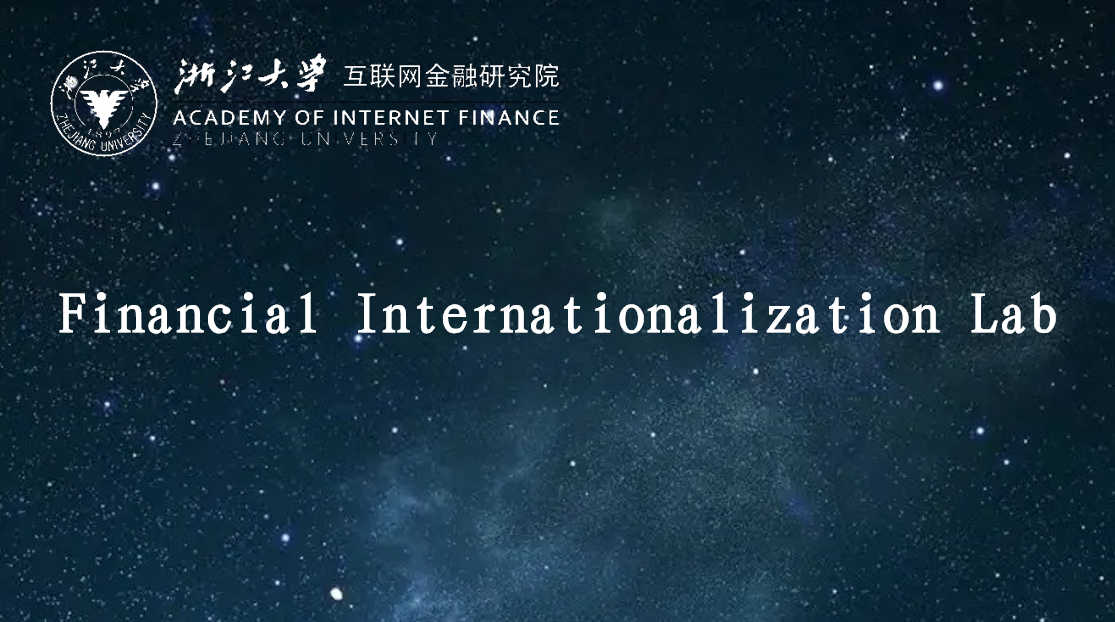 The Financial Internationalization Research Office is co-directed by Zhejiang University AIF and the International Monetary Institute (IMI) of Renmin University of China, led by distinguished professors from Zhejiang University and Renmin University of China. It gathers financial academics and industry elites, and is based on outstanding master and doctoral students from the two universities. The core research team aims to conduct systematic research on the international development of China's financial industry, and ultimately help financial entities such as Chinese financial institutions to fully understand the development status, actively grasp development opportunities, summarize and inherit overseas experience, rationally plan the layout of institutions, and formulate perfect The international development strategy of Zhejiang University is another scientific research platform for AIF of Zhejiang University and IMI of Renmin University of China to focus on financial internationalization and promote financial power.
Research office mission (features): Based on the background of the current financial reform and innovation, conduct in-depth research on the "introduction" and "going out" of financial industry, financial market, and financial talents, and explore the deep meaning of financial internationalization and evaluate At the current level of financial internationalization, think about the way to realize financial internationalization, promote research with learning, and promote reform with research.
贲圣林

浙江大学互联网金融研究院院长 国际联合商学院(筹)院长

贲博士现任浙江大学教授,互联网金融研究院院长和国际联合商学院(筹)院长 ,兼任中国人民大学国际货币研究所联席所长,浙江省政…

金雪军

浙江大学互联网金融研究院学术委员会执行主任兼副院长

金雪军,浙江大学金融学求是特聘教授,互联网金融专业博士生导师,互联网金融研究院学术委员会执行主任兼副院长。

李有星

李有星,浙江大学教授,博士生导师,中国证券法学研究会副会长,中国法学会商法研究会、银行法研究会常务理事……

杨小虎

浙江大学互联网金融研究院学术委员会执行委员兼副院长

杨小虎,浙江大学计算机学院研究员,互联网金融研究院学术委员会执行委员兼副院长。
Read More