Entrepraceneurial Finance Lab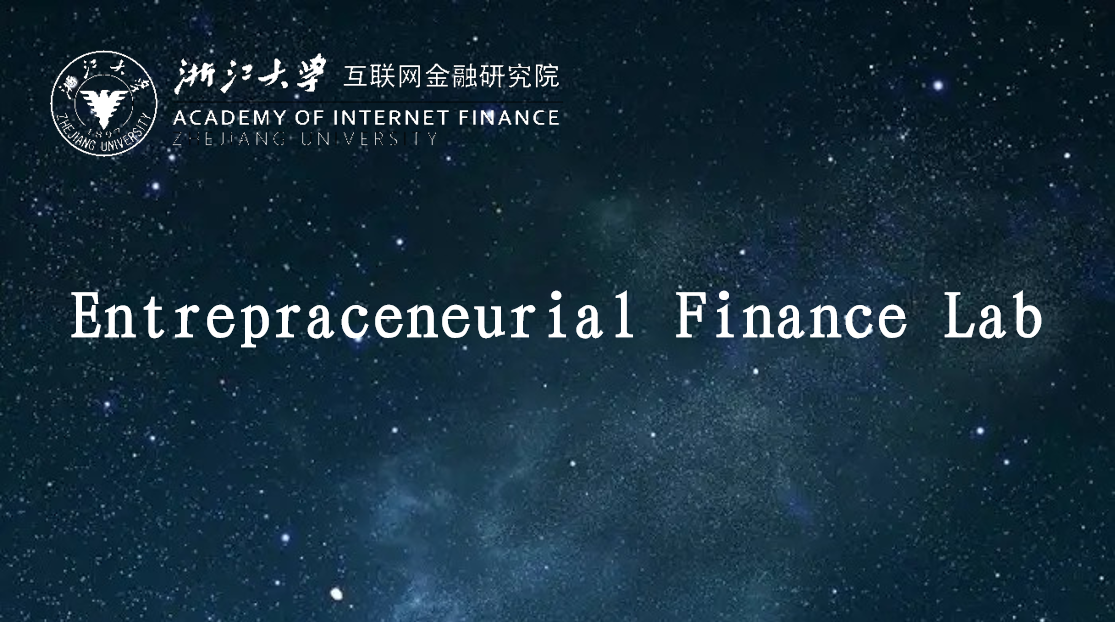 The Entrepreneurship Finance Research Office of Zhejiang University Internet Finance Research Institute is led by Ben Shenglin, a professor of Zhejiang University School of Management and Dean of Zhejiang University's AIF. It has carried out in-depth cooperation with a number of venture capital institutions and start-up companies. The power of experts, scholars and industry leaders such as Capital Investment, Tongchuang Weiye, Zhejiang Internet Finance Association, etc., conducted in-depth research on specific issues in the practice of venture finance and venture capital under different socio-economic backgrounds in China and the world.
For a long time, the Entrepreneurial Finance Research Office has been committed to using a professional academic vision, making an influential voice, and continuing to move forward, contributing healthy power to the theoretical development of the entrepreneurial finance field and the practical development of global entrepreneurial enterprises and venture capital institutions.
贲圣林

浙江大学互联网金融研究院院长 国际联合商学院(筹)院长

贲博士现任浙江大学教授,互联网金融研究院院长和国际联合商学院(筹)院长 ,兼任中国人民大学国际货币研究所联席所长,浙江省政…

金雪军

浙江大学互联网金融研究院学术委员会执行主任兼副院长

金雪军,浙江大学金融学求是特聘教授,互联网金融专业博士生导师,互联网金融研究院学术委员会执行主任兼副院长。

李有星

李有星,浙江大学教授,博士生导师,中国证券法学研究会副会长,中国法学会商法研究会、银行法研究会常务理事……

杨小虎

浙江大学互联网金融研究院学术委员会执行委员兼副院长

杨小虎,浙江大学计算机学院研究员,互联网金融研究院学术委员会执行委员兼副院长。
Read More